This week I have a new kit and cards for you! Gamer is perfect for anyone in your life who loves to have some serious screen time. Packed with bold colors, pixelated elements and funky pattern papers, this collection is perfect for your gaming photos. Plus, this week only if you purchase the kit, you get the cards FREE!!! The pieces are on sale this weekend only.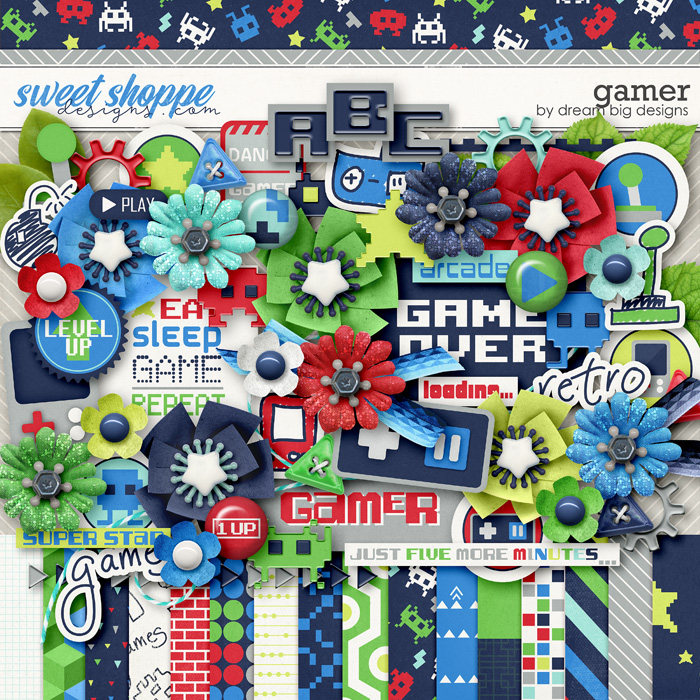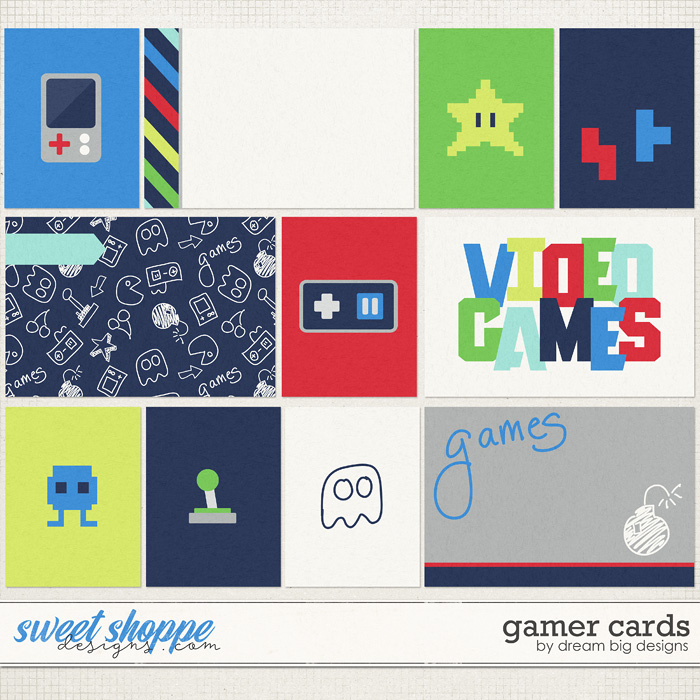 We have started an awesome new challenge in the Sweet Shoppe forum. Check it out HERE!
Thanks for reading! Have a wonderful weekend.