This week I have a re-release for you. Paradise is a collection filled with sea blues, bright funky elements and ocean themes. The kit is focused on the love of Hawaii. The add on called Mainland is more for those USA beaches. Make sure to pick up the collection now, because the pieces are on sale this weekend only.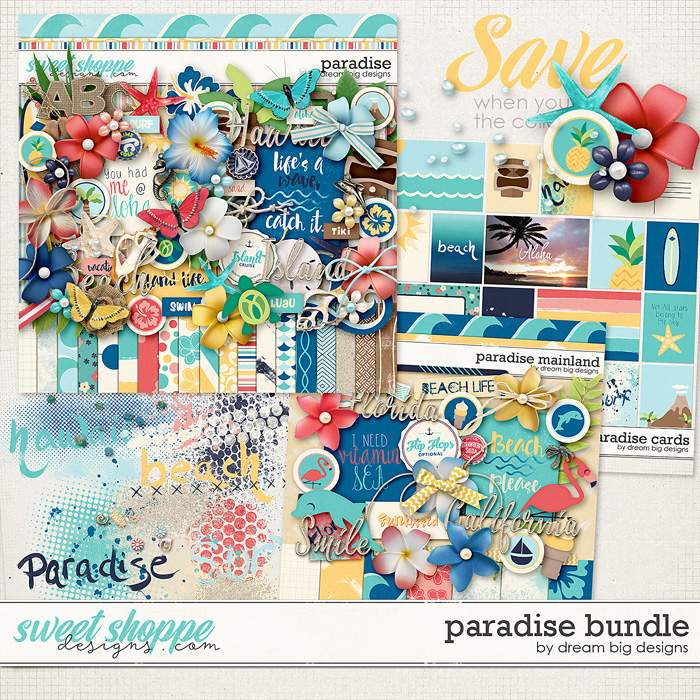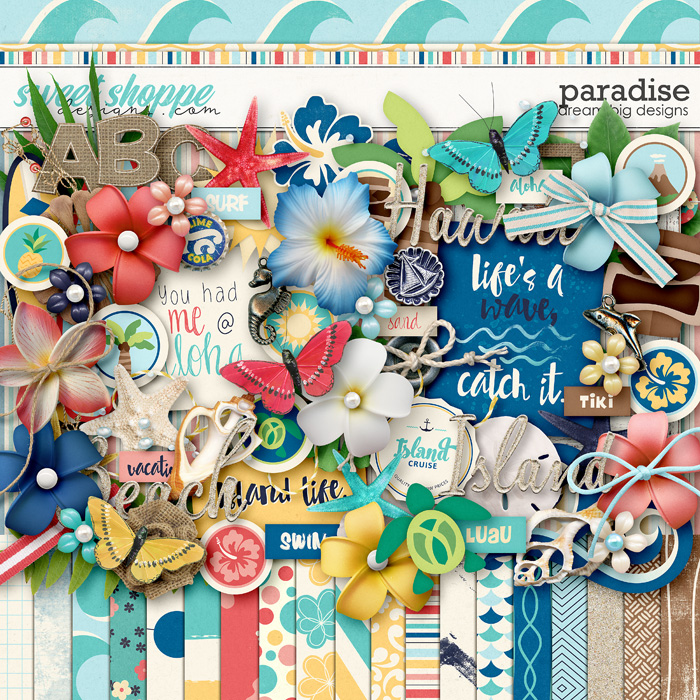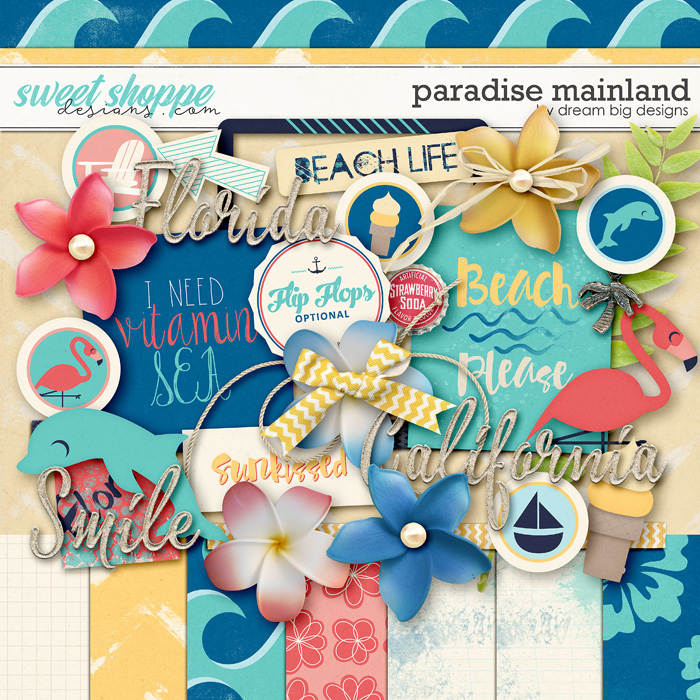 We have started an awesome new Dream Big Designs challenge in the Sweet Shoppe forum. Check it out HERE!
The Sweet Shoppe Summer Games are also under way. You can play along and see all the fun here.
Also, if you haven't heard, I signed up to start selling Lularoe. I should be getting my inventory soon, and I am doing giveaways in my group. Join along to learn all about Lularoe clothing, and to win some gorgeous new clothes.
Thanks for reading! Have a wonderful weekend.